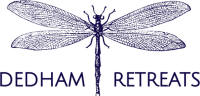 The Tallow Factory Self-Catering Booking Terms and Conditions
Dedham Retreats The Tallow Factory Brannam Court High Street, Dedham Essex CO7 6DE
Thank you for choosing to book to stay at Dedham Retreats. We look forward to welcoming you. By making this booking you are entering an agreement with us. Please read our terms and conditions of booking below.
Prices
The price of the accommodation includes the following: electricity, linen, towels, cleaning, hot water, central heating and parking for up to two vehicles.
Payment
If an overdue balance is not paid by the deadline given within a written reminder, it will be assumed that you have cancelled your booking and the property will become re-available to rent. If the property does not re-book, you will still be liable for the balance.
Pets
We are able to accommodate up to a maximum of 2 well-behaved dogs. Unfortunately we are unable to accommodate cats or other pets. Please make us aware that you are bringing your dog(s) when booking. There is an additional cost of £30 per dog, per stay. In the event of an unforeseen soiling incident we reserve the right to add an appropriate cleaning charge to your account. Additionally, in the unlikely event that the affected room needs to be taken out of service you may be liable for resulting loss in revenue. Please ensure that any dog mess in the garden is bagged up and placed within your non-recycling black bag in the black wheelie bin at the bottom of the garden.
Non-availability of Accommodation
We would only cancel your holiday if the accommodation was unavailable for reasons beyond our control. We would however attempt to offer you alternative accommodation. If this was not possible, or unacceptable to you, then we would refund all monies paid by you for the holiday. Our liability would not extend beyond this refund.
Arrival
Your accommodation will be available to you from 3pm on the day of arrival, unless otherwise arranged. We may not be able to accommodate you if you arrive earlier than the agreed time as we will be busy preparing the property. If it is not possible to coordinate an arrival time that will allow us to meet you in person at the property then we can arrange for key collection and self check in via a secure lockbox at the property.
Parking
As part of your booking you will have two reserved parking spaces, one alongside the wall of the property in front of the big tree, by the main side entrance. The other parking space is the second down on the right in the car park, labelled Tallow Factory. You will be asked to provide the vehicle registrations for any cars that will be parked in our shared courtyard. Please note that if you park in any other areas in the courtyard this will cause an inconvenience to our neighbours. There is free two- hour street parking on Dedham High Street, monitored daily 8am-6pm. Parking for other vehicles is available in the Mill Lane Public Car Park, just 5 minutes walk away.
Care of the Property
Please take care when staying in our property. You are responsible for the care of the contents during your stay. We ask that you leave the property in the same clean and tidy state at the end of your stay as you find it at the beginning. In the event that additional cleaning is required you will be liable for this and may be charged. The property must not be used for any dangerous, illegal, noisy or immoral activities or be of any nuisance or annoyance to neighbouring properties. Smoking or vaping is not permitted in any part of the property, including the courtyard and car park. We reserve the right to terminate your stay at any time if it is felt that any of the above conditions are being broken. You are responsible and liable for any breakages or damages, which you cause, to the accommodation or its contents. All we ask is that you report any incidents as they occur. We do not normally charge for minor breakages, but we may send you an invoice for repair or making good if the damage or breakage is significant, and we may make an additional charge if you did not report this. A credit card is required at the time of booking as security to cover any excessive housekeeping or damage resulting from your stay. Any charges will be invoiced prior to being deducted from the deposit.
Departure
Please be ready to leave the accommodation by 11am on the day of departure, unless otherwise arranged. We pride ourselves in the quality of our accommodation and we're sure you will realise this when you arrive. We ask all guests to leave the property in a clean and tidy state with all used linens and towels on the floor and all dishes washed and put away. All general waste, food waste and recycling must be bagged up and placed outside in the bins as per the directions in the kitchen over the sink. Please ensure that all lights are switched off, windows closed and doors locked. When you're ready to leave please lock up and place the key in the secure lockbox – jumble the numbers and close the cover. Due to the large size of the property please note that our cleaning fee covers the actual costs it takes for the housekeeping team to launder all bed linen and towels, and give the whole house a general clean including dusting, vacuuming, bathrooms and kitchen. Any cleaning beyond the standard required in a turnover, including stains on furniture, carpets, bed linen, pet soiling etc, will result in a bill for excessive housekeeping.
Liability
Dedham Retreats, it's contractors and representatives shall not be liable for any injury, sickness, loss or damage to the property or your personal property, directly or indirectly caused or arising from the use of the property or access.
Contract
When you submit a booking via our online reservation system you will receive an automatically generated booking summary by email to the email address you provide in the booking form. This does not form a contract between us. A contract shall only arise when your booking is subsequently confirmed in writing via a letter of confirmation sent to you by email. A booking is not confirmed until payment in full is received alongside the booking information. A deposit of 50% is required upon booking. The balance is due 60 days before the commencement of your stay. If you are making your booking less than 60 days prior to your arrival, the full amount is due at the time of booking.
Cancellation
Cancellations must be given in writing by e-mail. In order for your cancellation to be confirmed, you must receive a written acknowledgement from us, if you do not, you must assume we have not received your communication. In the event of a cancellation, you will be liable to pay the total amount due. If, however we are able to re-let the property, we may be able to return some of the balance less the deposit paid. We reserve the right to cancel your booking if it subsequently transpires that any of the above mentioned conditions have not been met.
Privacy Policy
Any data collected during the course of this booking will be stored on our computer(s). With your permission we may from time to time contact you about promotions and offers. We will not share your details with any third party.
A warm welcome awaits you at Dedham Retreats.